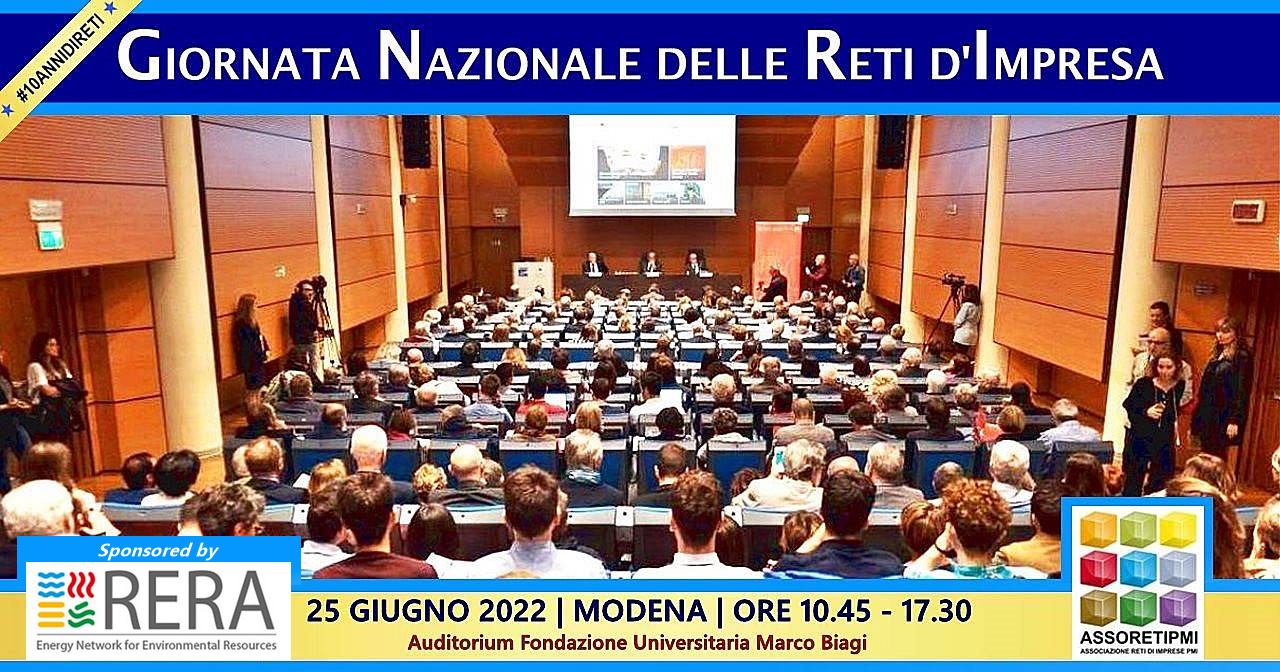 THE FUTURE OF MADE IN ITALY IS IN BUSINESS NETWORKS.
The Great Italian Appointment to MAKE NETWORKS returns June 25 in Modena, Italy.
In the year of the 1st Decennial of ASSORETIPMI, the Great National Day of Business Networks returns, the Meeting aimed at Companies and Professionals interested in the system
increasingly strong network aggregations, increasingly innovative and performing.
Today there are almost 8,000 Network Contracts, with more than 43,000 Enterprises that are part of them, all over Italy, in all sectors.
Market metamorphosis. The Networks are undergoing a strong evolution in line with the major market transformations and needs that have occurred also as a result of the pandemic that is, in some cases, radically changing consumption and social habits, inclusion policies and social sustainability, giving rise to a new Economy: the collaborative economy.
From offshoring to reshoring. On the manufacturing front, the pandemic has profoundly affected the assumptions of globalization, generating a return of production towards European manufactures particularly the Italian Made in Italy.
New sectors, finance and NRP. The major themes of Sustainability, non-polluting Alternative Energies, the paradigms of the Circular Economy Circular and Digitalization, which is indispensable especially for small-sized Enterprises in every sector. Together with the great enhancement taking place in the area of.
Agribusiness, the Tourism Pipeline and the enhancement of Territories.
In Italy, the PNRR and other support measures should facilitate the achievement of these goals.
Source and all info at the link.