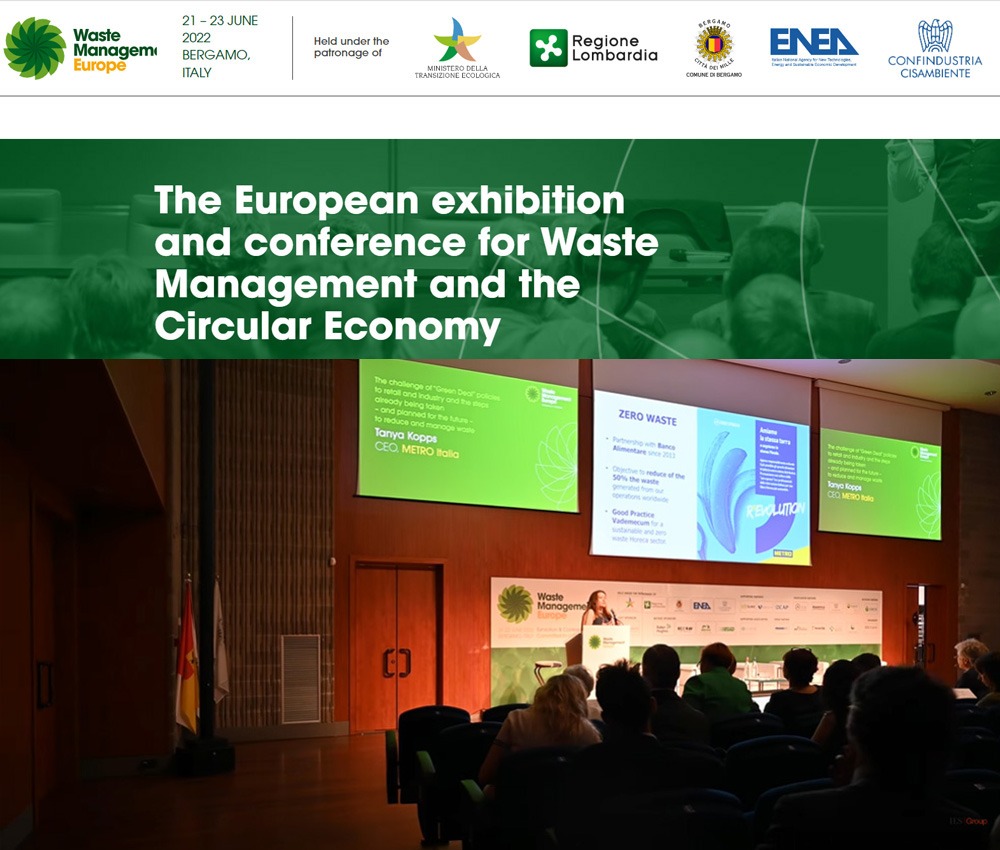 Li.Bo, a RERA member company, followed with great interest the Waste Management Europe in Bergamo, a European exhibition and conference on waste management and circular economy.

There are many new developments that are defining the circular economy and its crucial role in creating a sustainable future for all.

And this was the focus of the first edition of Waste Management Europe in Bergamo last June, which Renato Vito Bocca, president of RERA and technical director of Li.Bo srl attended, to fully grasp the current issues also inherent in RERA's mission.

The event, sponsored by the Ministry of Ecological Transition, the Lombardy Region, the City of Bergamo, ENEA and Confindustria Cisambiente, welcomed nearly 2,000 participants and 100 exhibiting companies, as well as supporter associations and national and international partners.
With delegations from Austria, Saudi Arabia, Germany, Libya, Mexico, Poland, the United Kingdom and Spain, WME 2022 was immediately confirmed as a platform
international platform for leading companies and figures in waste management and the circular economy, where they could meet, conclude negotiations, and assess the challenges they face in limiting waste growth, optimizing wastewater management, and meeting the growing demand for energy.
Download the Report
Link Video:
https://www.youtube.com/watch?v=Ac03_RZHGEA